Introduction
A decline in website traffic is one of the most common problems faced in Digital Marketing. It could be a slow and steady decline gone unnoticed for weeks or months, or a sudden sharp unexpected drop-off. Either way, it is imperative to solve this problem effectively.
There are many reasons why you might see a decline in website traffic. Thorough measurement and analysis can reveal exactly where it is declining and by how much. Have you lost Google rankings on the first page? Have your competitors optimized their websites for the keywords you used to rank on? Is organic traffic declining? Has paid traffic dropped down? The problem could also be that you do not have any Referral, Email, or Social traffic.
The quality of website visits also matters. It is more important than quantity. How much time are your website visitors spending on your website before they bounce off? Are they taking any actions on your website and moving closer into the patient funnel? If not, what could be hindering them from doing so?
As you can see, there could be many underlying factors that play a role in the decline you are seeing. A solution to this problem can be found by understanding all these factors in more detail.
What are the different traffic sources?
These are some of the main traffic sources:
Direct :
These are visitors who land directly on your website by typing your URL into the search bar or by saving your URL in Bookmarks so that they can access it later.
Organic :
These are visitors who come to your website because they found a page from your website when they searched on a search engine such as Google. It is recommended that 50% or more traffic to your website be organic given its ease and accessibility to visitors.
Paid :
These are visitors who landed on your website by clicking on a link in a banner ad or a Google AdWords ad.
Social :
These are visitors who visited your website via social media platforms such as Facebook, Instagram, or Twitter.
Email :
These are visitors who visited your website by clicking on a link in an email you sent them.
SMS :
These are visitors who visited your website by clicking on a link in a text message (SMS) you sent them.
Referral :
These are visitors brought to your site via other (partner) websites who link your website on their websites.
One of the first steps you can take is to analyze your traffic breakdown by source. How much percent of your traffic is Direct? How much is Organic? How much comes from Paid, Social, and Email? How about SMS, Direct, Referral Spam?
Once you understand where your traffic comes from and exactly which source shows a decline, you can begin to troubleshoot the drop.
Organic Traffic
If you have noticed a decline in organic traffic, it is very likely due to an update in the Google search algorithm.
The Google search algorithm undergoes 3 to 4 major updates in a year. Google also releases minor updates to its algorithm periodically. Why does Google update its algorithm?
The Number 1 reason behind Google doing so is that it strives constantly to improve its user experience for search. Google's only goal is to satisfy its users. When users search for terms Google tries to match them with SERP results that answer the question the user was asking or the term they were searching. It measures various aspects such as where the users are clicking, how much time they are spending on the web pages they click through (dwell time), and how many times they refine their search.
Quick Note: In August 2018, Google updated its algorithm which majorly affected healthcare and medicine web pages. It was commonly coined as the Medic Update.
Secondly, there are numerous bad players in the market constantly trying to game Google's algorithm. These malpractices are called Black Hat SEO. It's highly recommended you or your agency do not engage in them. They may give you success in the very short term but will surely hurt you and your web pages in the long term. Google is getting better and better at making it very hard to game the system and penalizes websites that do not follow SEO best practices.
So how do you go about driving Organic traffic to your website? Indeed, by ensuring you have relevant and engaging content.
When building content for your web page it is recommended you follow the E-A-T principle.
E – Expertise
A– Authority
T – Trustworthiness.
Expertise :
Write about topics you have expertise in and establish why you're the expert. What are your credentials? How have you achieved your expertise? By training, education, experience, certifications, accreditations?
Authoritative :
Are you recognized as the authority for the services you say you provide? Do you have links from reputed established websites that refer you and talk about you?
Trust :
Can you be trusted? What's your track record? What are people saying about you? Reviews play a big role in this.
How to supplement Organic with other sources?
Granted that Organic should be a significant source of your website traffic. However, you cannot ignore other important sources. Using a proper mix of channels to drive visits to your website can help you create healthy traffic.
Run Ads on Google AdWords and social media platforms. This is an excellent way to build your brand and to make your visitors notice your website. Distribute content on multiple channels like Social Media, Email, and SMS. Not only does this help you promote your content, but also helps you reach a large audience. Build a "referral network" to get good backlinks.
Ultimately a 360° marketing approach will help you engage with your patients everywhere, every time, and thus drive traffic to your website and in turn, convert those visitors into patients.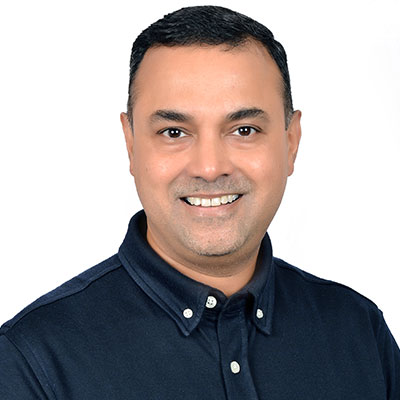 About Author
Harshal Limaye
CEO & Founder, Mktg.Doctor
LinkedIn – @ Harshal Limaye
Harshal Limaye runs Mktg.Doctor, an all-in-one digital marketing platform that leverages 360° marketing strategies to acquire new patients, re-engage existing patients, improve patient's experience, streamline your front desk, and justify your marketing spend. He is a Certified Aesthetic Consultant from The Aesthetic Academy USA.