Are you a dentist, pediatrician, eye specialist, medspa, dermatologist, plastic surgeon, or some other specialist? And do you want to know how patients find doctors today? Well, you need to understand The Patient Journey.
Every patient goes through 5 different stages in their search for a doctor and this is called The Patient Journey.
This post will help you understand the 5 different stages of the patient journey and also how you can interact and communicate with your clients at each stage and help them move along this journey to become your patients.
Watch the video: How patients find doctors today
The Patient Journey
The journey could begin with searching on the Internet. Your patients are searching for terms such as "dentist near me", or "how much do braces cost", "how to get rid of acne", or "is Liposuction safe", "does insurance cover Lasik surgery", or "best plastic surgeon near me" and so on. You get the point.
So what is happening here?
Your patients are searching for information about a procedure or a treatment and how much it costs,
Your patients are searching for the best doctor nearby who provides that service.
The patient journey includes 5 different stages. Let's understand each of them.
Awareness
This is the stage where you make your patients aware of who you are and what you do. Branding comes into play at this stage.
There are different ways to create and build your brand . For example, in the traditional way, you would go and put signs or billboards, engage in some PR activity, and send out Direct Mailers to all the households in your area. And this is great. But at the same time, it is important to build a strong digital presence. You need to build the 4 essential marketing assets for your practice.
Your website is the single most vital marketing asset for your practice. You need to optimize it for local searches so it can rank on the 1st page of Google for the terms your patients are searching for.
Interest
The next stage in the Patient Journey is "Interest". At this stage, your patients are aware about you and are interested to know what you have to offer. They want to know if you accept medical insurance. What are your office hours? Are you open late evenings or weekends? Where is your clinic located?
Patients come to doctors today with loads of information, thanks to the internet and YouTube university. But are they well informed? Most of the time they are not. In fact, they are more confused with all that information they have gathered and are searching for a doctor or a specialist they can trust for the best possible medical advice and care.
Desire
Next up is the "Desire" stage. This is the stage in the Patient Journey where your patients know about you and the service you offer and indicate a desire to get your services. At this stage, they will start reaching out to you via a phone call, email, or maybe by submitting a contact us form on your website. These are your patient leads, and as a medical office or a clinic, at this stage, you want to make it clear to your patients what your practice offers, your credentials and experience, and why you are different.
You could send them the specials you may be running that month. For example, if you're a dental office you may be running a special on Dental Exam and X-ray or a Free Teeth Whitening service with a Dental Exam and X-ray. Or if you are a Medspa may be your special for the month is a free RF Microneedling service with the purchase of Botox treatment. If you are a hair loss clinic, maybe your special is a free 45 mins consultation with the Trichologist.
Action
The "Action" stage is when your patients are ready to take an action such as come into your clinic or set up an appointment for a consultation. At this stage, you want to make sure your patients feel comfortable taking that action.
For example, if you charge for a consultation make it clear what the price is. Or if they are insurance patients make sure your office accepts their insurance plan.
Post-action
The last stage in the journey is called the "Post-action". This is the stage after your patients have taken an action like booking an appointment with you. At this stage, it's important to send appointment confirmations and reminders. Make it clear what they need to bring to the appointment, for example, lab test reports or their insurance cards if applicable.
Conclusion
Remember, the patient journey is not necessarily linear and your patients could go back and forth and all around. As a medical office you must understand that your patients are going through different stages so you can interact and communicate with them with the right message and help them move along this journey to become your patients.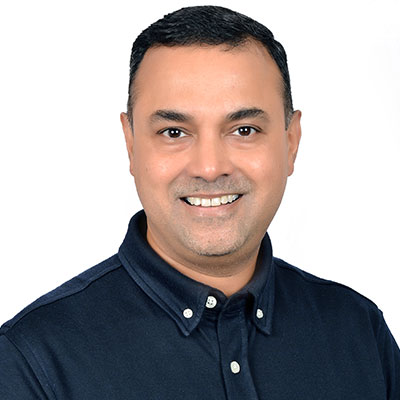 About Author
Harshal Limaye
CEO & Founder, Mktg.Doctor
LinkedIn – @ Harshal Limaye
Harshal Limaye runs Mktg.Doctor, an all-in-one digital marketing platform that leverages 360° marketing strategies to acquire new patients, re-engage existing patients, improve patient's experience, streamline your front desk, and justify your marketing spend. He is a Certified Aesthetic Consultant from The Aesthetic Academy USA.