Dr. Nilesh Satbhai, MBBS, MS (General Surgery), MCh (Plastic & Reconstructive Surgery), is a hand surgeon who is passionate about helping his patients regain the full use of their hands. He is the Head of the Department of Plastic Surgery at Global Hospital, Mumbai. He offers a wide range of services, from reconstructive surgery to treatment for hand injuries. Dr. Satbhai takes a personal interest in each of his patients and strives to provide the best possible care.
Dr. Nilesh Satbhai had been planning for a while to build an online presence. He was already well-established offline but he did not have online reach. We first met Dr. Nilesh Satbhai at the Lonavala Aesurg Conference in 2019 where we hosted a talk on marketing for medical practices. When he decided to build his personal brand online, he knew he had to talk to Mktg.Doctor.
How did Mktg.Doctor help bring his vision to life?
The first step to building an online presence is having a good website. After all, in today's day and age, not having a website is like not existing at all. A website is the #1 marketing asset for your online presence and branding.
Dr. Nilesh Satbhai knew exactly what he wanted from his website. He wanted a modern website that would showcase his experience and expertise in hand reconstruction surgery. The brief given by Dr. Satbhai was very specific about wanting a hand as the central motif, reflecting how crucial they are for activities of daily living and also earning a livelihood. He wanted to emphasize the role of hands in building nations. Dr. Satbhai had a clear vision for his brand and our team was excited to help him bring it to life.
Dr. Nilesh Satbhai had a very clear idea of what he wanted the logo to look like. He gave us a PNG file with his previous logo and we re-used elements from it, specifically the hand image, to create a new logo. We developed a concept and presented it to him for feedback before moving forward with the project. We also gave him the color palette options we thought would work best based on his specialty. In the end, he was very happy with both the new logo and the website.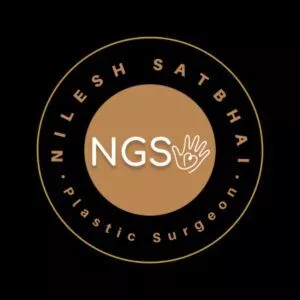 NS logo
On Dr. Nilesh Satbhai's website, we wrote content that focuses on educating his patients about hand conditions, treatments, and procedures. It also includes blogs on the effects of hand injuries on nation-building. The website was built to help potential patients learn more about Dr. Nilesh Satbhai's practice and what he can do for them.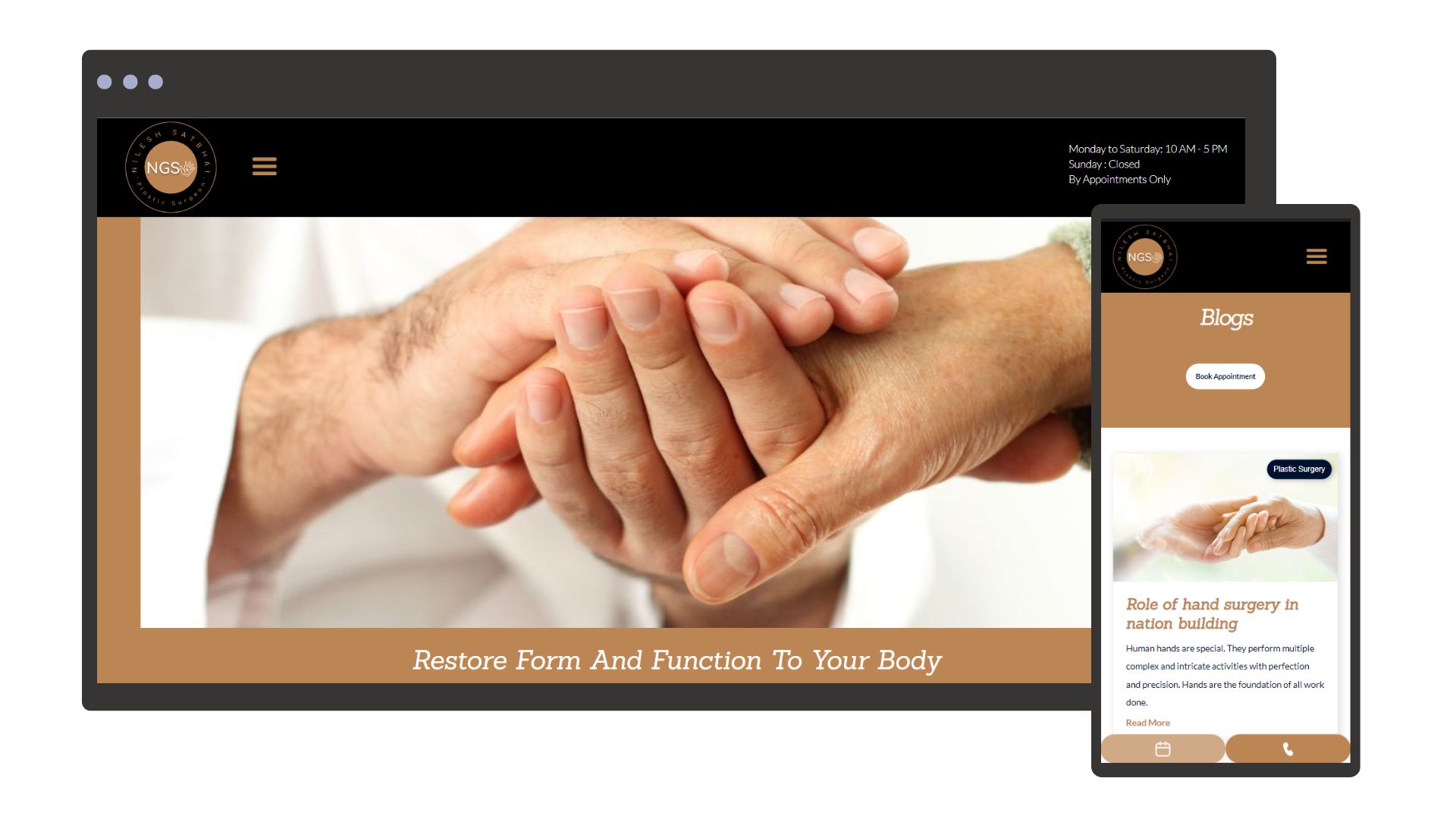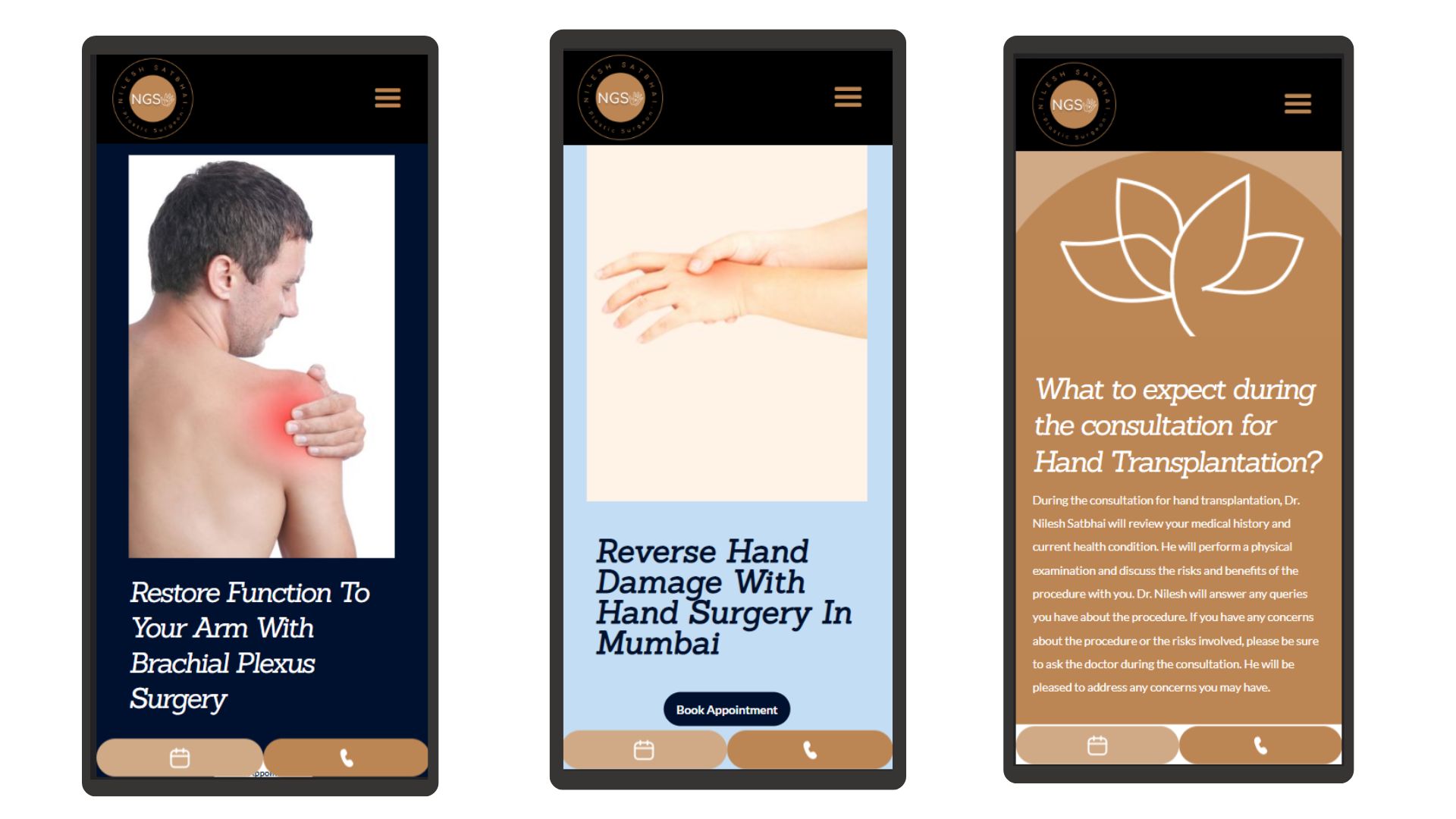 Dr. Nilesh Satbhai's website now serves as an important marketing tool for his practice, helping attract new patients and strengthen his brand. We are proud to have been a part of this journey with him.
Check out Dr. Nilesh Satbhai's website here: https://www.drnileshsatbhai.com/
Are you well-known offline, but lacking an online presence? Are you on the fence about building your brand online? Write to us at themktgdoctorteam@mktg.doctor or try using our website builder for free here.